hello
HAMIDASHIMONO
---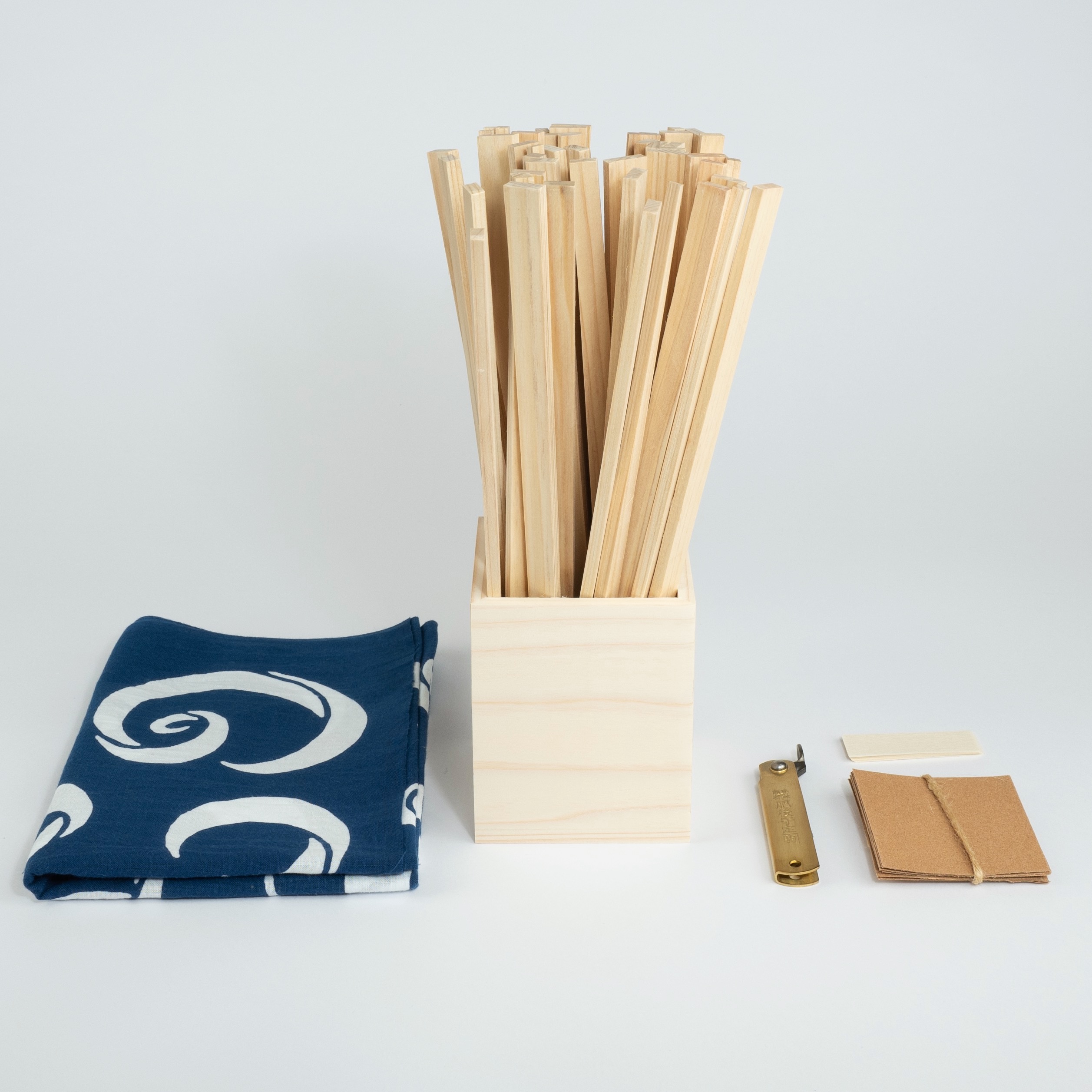 Make your own chopsticks with Hamidashimono.

We use upcycled premium cypress from the chopstick manufacturing process. Every Hamidashimono is shaped, collected, stored and dried as if it were a regular pair of chopsticks and once carved, is ready for use as an eating utensil. All wood comes from from sustainable forests near Yoshino, Nara, in the heart of Japan's timber country.

This project is a collaboration between designers Jan Chipchase, James Gibson, Eko Hayashi and the Kitamura Seihashisho.


---